Upcoming Novel – The Rooftop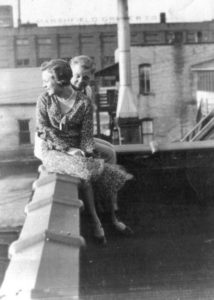 Lillian Vanderhoof is a decisive woman ahead of her era except for when it comes to her hesitant heart. Small town living and her engagement are at the forefront of her questioned future. Luckily, she has the perfect spot to ponder her thoughts after stumbling across the ladder leading to the rooftop. It is here the spirit of a young woman will emerge. Time however never slows and sometimes the best thought out decision comes too late.
Twenty-eight year old Benjamin Claussen has everything planned out. He's next in line to run his father's business and is engaged to a prominent woman. Unfortunately, his parents are the ones who chose all of it. Until the day, he meets the woman he can't forget. This time he's facing the choice and the new avenues he didn't know existed. Risk on the other hand is an awful four-letter word. Giving up on a sure thing is sometimes foolish even if it's for love.